1. What is TikTok?
TikTok, an application originally developed by Chinese technical team of ByteDance, is a social platform which aims at offering short video clips for entertaining the public, including some short dance, lip-sync, comedy, and talent videos.

After entering the China market in September 2016, subsequently, in 2017, TikTok also released on iOS and Android platforms, starting to invade the oversea markets outside of China. As it merged with another service, Musical.ly in 2018, TikTok began to be available in United States as well.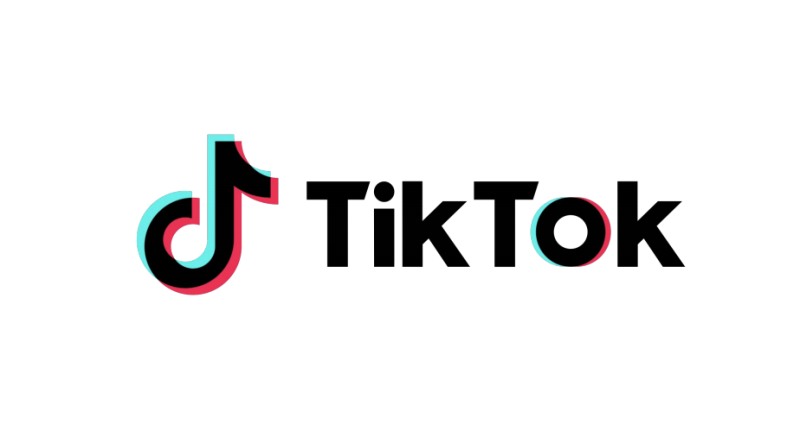 TikTok wins a very good score in the oversea market. As of 2018, TikTok has been available in more than 150 global markets, and was translated into 75 languages for users speaking different languages to have a convenient usage. When it came to 2019, together with Douyin, TikTok won 1 billion downloads globally, which even excluded the installs on Android devices in China. This year, TikTok ranked as the 7th most downloaded mobile apps of this decade. It was also the top 1 downloaded app in App Store in both 2018 and 2019.

Today, not only many ordinary people would use TikTok to have fun, but also many celebrities would use TikTok to share their newly-created artistic works like a song or a music video, or interact with fans globally. TikTok is also a platform for prompting businesses, too. Many companies would ask employees to run a TikTok account for boosting their businesses by virtue of the high volume of TikTok. TikTok is a well-known app in the whole world today.
1.1 TikTok Overview
Type
Video Sharing/Video Streaming
Initial Released on
September 2016
Latest Version
Version 16.6.4
Operating System
Android, iOS
Requirements
Android 4.1+/ iOS 9.0 or later
Content Rate
Rated for 12+Parental Guidance Recommended
1.2 Screenshot of TikTok APK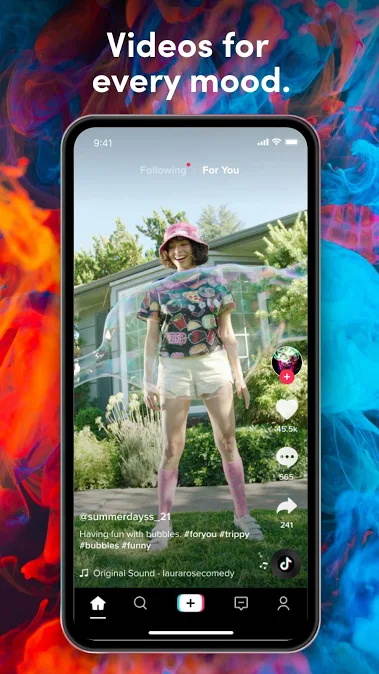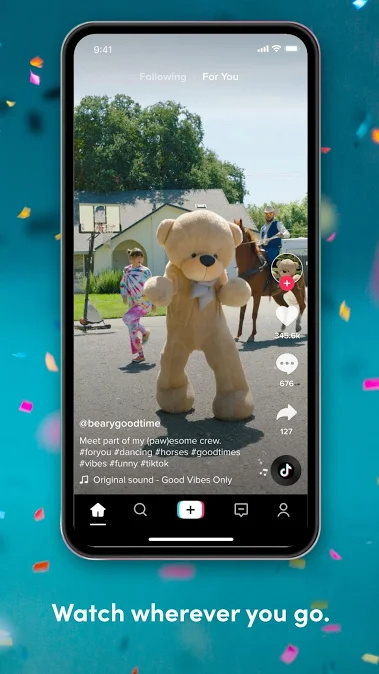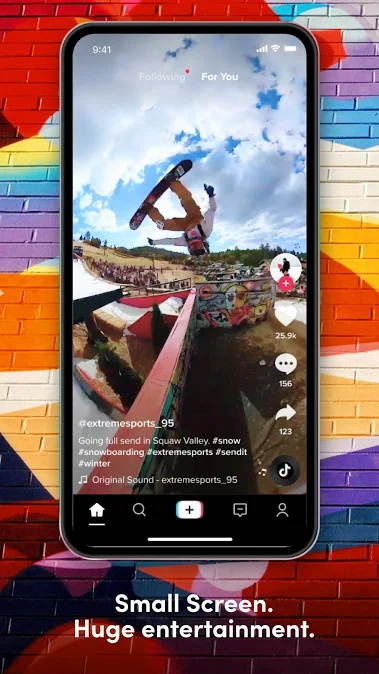 1.3 Celebrities on TikTok

As mentioned, today, there are many world-famous celebrities run their own TikTok accounts for interaction with fans, from Western artists to K-pop stars. Here are the lists of some celebrities and their TikTok accounts. If you are also a fan of them, check and follow their TikTok accounts right away!
TikTok Accounts of 59 Western Celebrities

Amy Schumer - @amyschumer
Amy Hart - @amyhart
Alicia Keys - @aliciakeys
Ashley Benson - @ashleybenson
Amber-Rose Gill - @amberrosegill
Ashley Tisdale - @ashleytisdale
Alex Rodriguez and Jennifer Lopez - @arod13
Ariana Grande - @arianagrande
Britney Spears - @britneyspears
Bella Hadid - @babybella777
Bebe Rexha - @beberexha
Camila Cabello - @camilacabello
Cardi B - @iamcardib
Chris Taylor - @christaylorofficial
Cody Simpson - @codysimpson
Coco Arquette / Courteney Cox - @cocoarquette_
David Dobrik - @daviddobrik
Demi Lovato - @ddlovato
Dua Lipa - @dualipaofficial
Emily Ratajkowski - @emrata
Emma Chamberlain - @emmachamberlain
Ed Sheeran - @edsheeran
Fenty Beauty - @fentybeauty
Frankie Bridge - @frankiebridge
Hailey Bieber - @haileybieber
Halsey - @halsey
Jack Black - @jackblack
Jade Thirlwall - @justjadethirwall
Jason Derulo - @jasonderulo
James Charles - @jamescharles
Jessica Alba - @jessicaalba
Jesy Nelson - @jesminda14
Joe Sugg - @joe_sugg
Jonas Brothers - @jonasbrothers
Justin Bieber - @justinbieber
Katy Perry - @katyperry
Kourtney Kardashian - @kourtneykardashian
Laura Whitmore - @thewhitmore
Lewis Capaldi - @lewiscapaldi
Leigh-Anne Pinnock - @leighannepinnock
Lily Allen - @LilyAllen50
Lizzo - @lizzobetikin
Mariah Carey - @mariahcarey
Montana Brown - @montana
Megan Thee Stallion - @hheestallion
Meghan Trainor - @meghantrainor
Miley Cyrus - @mileycyrus
Niall Horan - @niallhoran
Nick Jonas - @nickjonas
Nicki Minaj - @nickiminaj
Olivia Bowen - @thebowens
Ovie Soko - @oviesoko
Post Malone - @postmalone
Rita Ora - @ritaora
Troye Sivan - @troyesivan
Vanessa Hudgens - @vanessahudgens
Will Smith - @willsmith
Wes Nelson - @wes.nelson
Zara Larsson - @zaralarsson
50 K-pop Stars on TikTok

BTS - @bts_official_bighit
Blackpink - @bp_tiktok
TXT - @txt.bighitent
TWICE - @twice_tiktok_official
Jackson(GOT7) - @jacksonwang
Zico(Block B) - @kozico0914
Stray Kids - @jypestraykids
Mamamoo - @official_mamamoo
ASTRO - @astro_official
ITZY - @itzyofficial
Hyuna - @hyunaofficial
Momoland - @momoland_161110
Kang Daniel - @konnect_kangdaniel
AB6IX - @ab6ix.official
OnlyOneOf - @onlyoneofofficial
GOT7 - @got7official
Rain - @rain.xix
NU'EST - @nuest_official
Everglow - @everglowofficial
Yoojung(Weki Meki) - @wm_choiyoojung
Joy(Red Velvet) - @__imyour_joy
Sunmi - @official_sunmi
Hong Jinyoung - @sambahong85
GFRIEND - @official_gfriend
Sorn(CLC) - @sssorn_chonnasorn
Tiffany(SNSD) - @tiffanyyoung
(G)I-DLE - @official_gidle
Jay Park - @jayparkisoverparty
Kim Jaehwan - @kjh_official
CLC - @cube_clc_official
Loona - @loonatheworld_official
DAWN - @dawn.official
BM(KARD) - @bigmattheww
AOA - @aoaofficial
Jessi - @itsjessibaby
TOO - @too_offcl
Black6ix - @black6ix_official
AleXa - @alexa_zbofficial
Cherry Bullet - @cherrybulletofficial
Apink - @official_apink2011
Xenex - @xenex_official
Jo Kwon(2AM) - @jokwon_official
DkB - @official.dkb
Ravi(VIXX) - @ravithecrackkidz
ELRIS - @elris_official
Oh My Girl - @wm_ohmygirl
ONF - @official.onf
LOVELYZ - @lovelyz_official
IN2IT - @official_in2it
Yujin(CLC) - @utokki0
2. Highlighted Features of TikTok
TikTok is designed for mobile video streaming, therefore, the application will be customized for having a mobile-friendly using experience. Not only for streaming, but also video sharing, TikTok simplified everything, allowing people to operate very easily. Here are some basic features that TikTok can bring.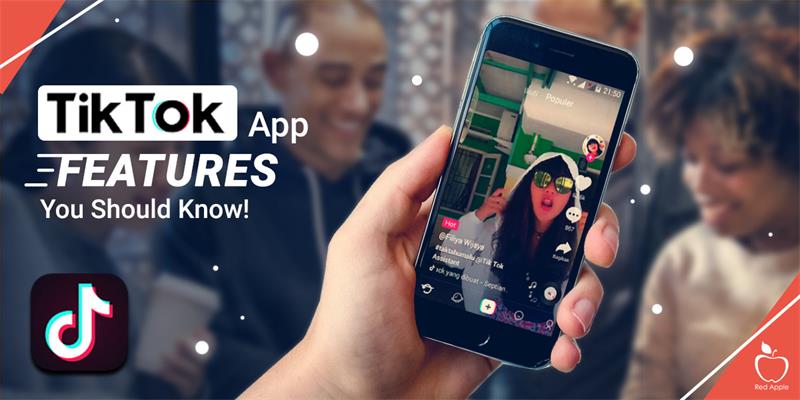 Provide endless of videos that are your favorites - TikTok has applied advanced algorithms, which can provide the stream of videos that you like the most for you to stream back.
Simply swipe for exploring for videos - The way to stream the endless videos one by one is simple. Just by swiping up the video, and you are ready to view the next one.
Real-time interactions - Users can leave a real-time comment, like and share the video immediately.
A platform full of celebrities from home and abroad - The popularity of TikTok encourages many celebrities to use. So on TikTok, you can access your favorite idols without hassle!
Easily shoot and created a fantastic video for sharing - To create a video clip with TikTok is simple, there are different effect models provided for directly application. You can easily create an amazing video for sharing with your friends on TikTok.
Millions of music and sound tracks for adding to the video clips - TikTok offers millions of music and sound effects that users can apply to the video clips.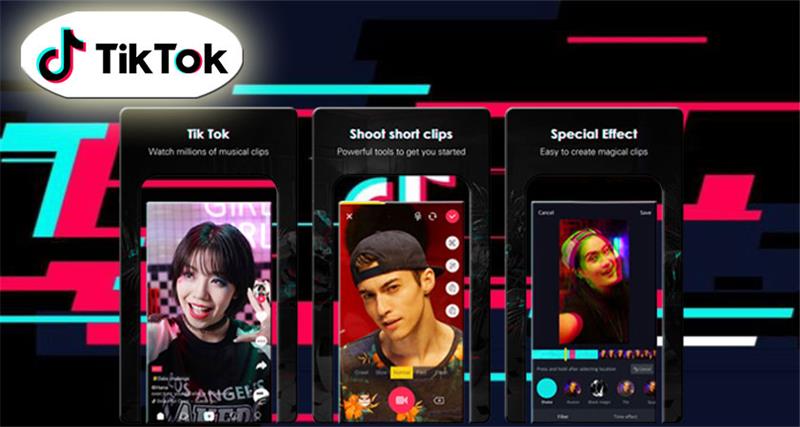 TikTok has more features as you can explore it deeply. Today when many people begin to use TikTok for socializing, it is also a platform offered for people to interact with each other. During spare time, TikTok provides a good way for us to entertain. Thanks to all video creators for bringing wonderful content for this platform and billions of users.
3. TikTok and Musical.ly

When talk about TikTok, some people may also know about Musical.ly. In this part, you can generally know the relationship between TikTok and Musical.ly.
3.1 What Is Musical.ly?

Actually, TikTok was originally named Musical.ly, which was launched for people, especially young teenagers, to create and share the video clips that were between 15 and 20 seconds. It was also supporting to hold Livestream in the platform. After the launch of Musical.ly, it gained success and attracted many people to use the platform for sharing their creative minds. It is also a way for them to interact with friends, which can boost the ability in socializing. The most popular feature that used by youngsters was that they can record their own lip-syncing performance with a well-known track, and then share the video clip to the world.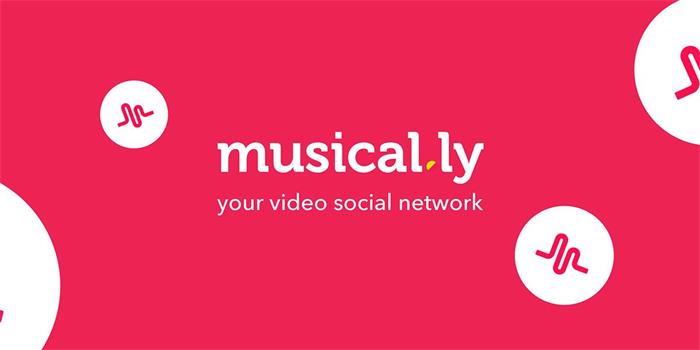 However, when the Chinese technology company, ByteDance, who developed TikTok, then the two applications were merged together. Musical.ly was not called this name anymore, but the new integration was named TikTok, which is well-known all around the world today.

Nowadays, over millions of teenagers would use TikTok for streaming and also sharing video clips, not only for entertainment, but also as a way to follow the new trend. TikTok is so prevailing today, but we should not forget its origin: Musical.ly, which set a foundation for the success of TikTok.
3.2 Difference Between TikTok and Musical.ly

As you may know now, actually, Musical.ly is the origin of TikTok, and TikTok is developed basing on the success of Musical.ly. The main differences between TikTok and Musical.ly contain the following 4 aspects.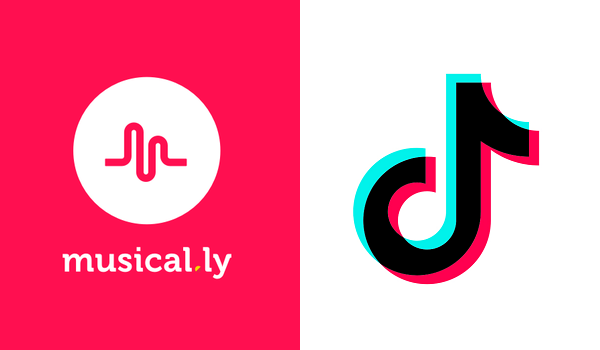 TikTok was founded by ByteDance, and the application was launched on September, 2016. Musical.ly was invented by two longtime friends, Luyu Yang and Alex Zhu, then it was released earlier than TikTok, on August, 2014.
TikTok allows users to create and share all kinds of video clips, which are not strictly related to music, but also in other categories. However, on Musical.ly, the content that users create and share are only related to music.
TikTok's userbase is from Mainland China and Asian countries, while Musical.ly's userbase is from the United States and European countries.
TikTok sets s special application, Douyin for Chinese market, while Musical.ly only has one app for the markets in all countries it supports.
4. How to Download TikTok on Android/iOS Devices?
It would be simple for you to download TikTok on both Android and iOS devices because this application is launched on almost all mainstream application download platform.

On Android
If you are using Android device, you can directly navigate to Google Play Store and search for TikTok. As you find the app, click "Install" button to get it saved immediately.

You can also click on the download button provided here to save the latest TikTok Apk and transfer it to your Android device for installing. But if you are using Android to download from this site directly, remember to go to "Settings" > "App info" > "Chrome" or the other web browsers you are using > "Install unknown apps" for enabling the "Allow from this source" on.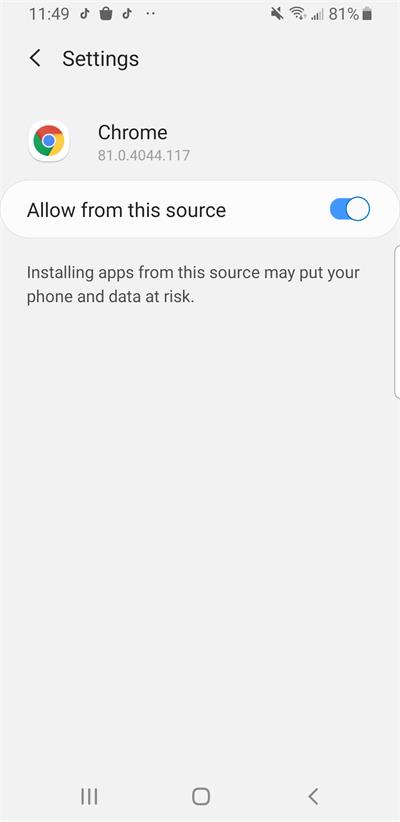 On iOS

If you are using an iOS device like an iPhone and iPad, directly launch App Store and type keyword TikTok for searching, and you can access the application in no time. Subsequently, directly by clicking on the install icon and you can get the app installed on your iOS device.

5. Beginner's Guide to Start TikTok
If you are a new user of TikTok, these simple guidance will help you quickly master this fashionable app, and start enjoying your time with the funny and fascinating video clips. Now, scroll down and grasp them!

5.1 Sign Up Your TikTok Account

After installing TikTok, you can directly launch the program and start streaming the video clips one-by-one on its interface. But if you want to share your own created video clips or interact with other users, you need to sigh up for an account at first. Here is the steps.

Step 1. Launch TikTok and navigate to "Me" section on the navigation bar, which is set in the bottom of the screen.

Step 2. Press the "Sign up" button in the middle, and select a method to create your TikTok account. You can choose phone/email, Facebook, Google, Twitter, or Apple ID to be your TikTok account.

Step 3. After following the instruction and complete the sign up process, you can start using TikTok to discover the videos you like.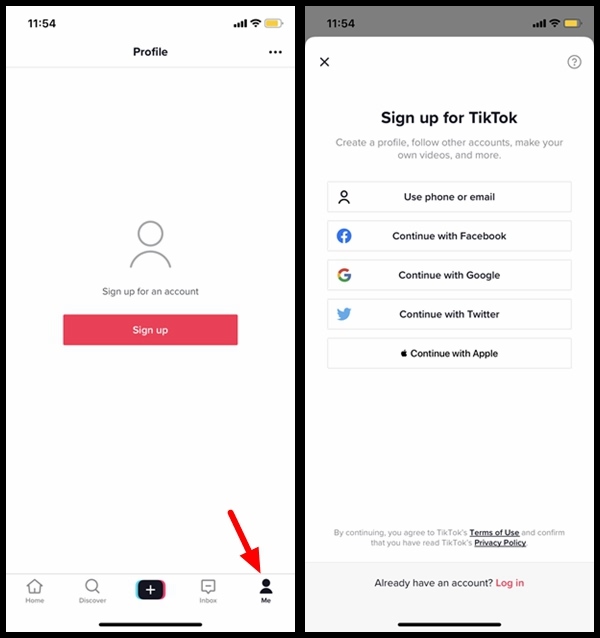 Please note that TikTok will set your profile to be public by default, which means that all people can access you and see your profile data. To change this setting, you can go to your Profile and click the three-dots button set in the upper right corner of the interface to turn your profile to be private.

5.2 Navigation in TikTok

Now we come to the navigation functions in TikTok. On the interface, you can easily see a navigation bar, which has been divided into 5 options.



Home: You would be on the main feed as you enter TikTok. This is the home page of the program. Here the videos that may be the one you are interested in will be played directly. By swiping the screen from the bottom to the top, you can switch the video clip to the next one for streaming. This consists a stream of video clips that will allow you to enjoy endlessly.

Discover: In this section, you can enter keywords and search for the user or video you want to access directly. TikTok will navigate you to the results very quickly.

+: This button is used for sharing your own video clip. You can choose from your device album, or shoot one video clip for sharing in no time. TikTok provides a convenient way for users to share video clips easily.

Inbox: If other users follow you, or like, make a comment on your video clips, the notifications will be listed here. This is a place for you to receive instant message and interact with people who make interaction to you.

Me: This section lists your profile, and provides a settings section to let you customize TikTok program for using in more personalized way. The Settings menu is in the top right corner of the Profile page. After entering, you can discover many options for customizing the program.

5.3 Like, Comment, and Share TikTok Videos

TikTok offers interacting functions on the video interface, which allows users to easily interact in the video and share their thoughts freely.

Like - By clicking the heart like icon, you can like the video clip as a way to support it.
Comment - By tapping the comment button, you can leave an instant message to the video clip.
Share - Want to share the funny video clip to your friends? Just pressing the share icon located under the comment section!
Follow the author - You can directly follow the author by clicking his/her profile image above the like icon.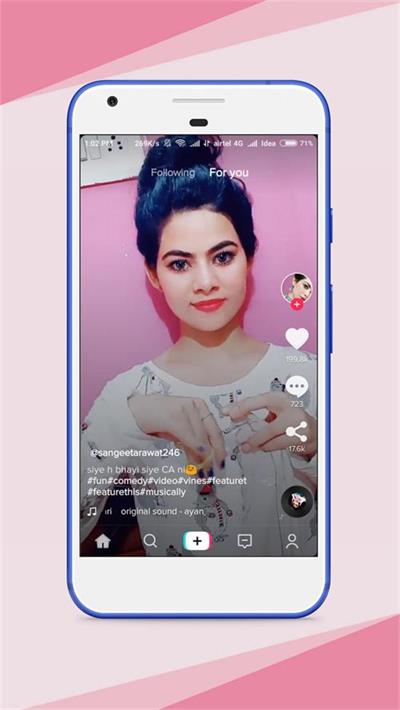 You can also switch between "Following" and "For You" to view the video clips created by more people.

Following - Once you follow other TikTok accounts, their uploaded video clips will be listed in this section.
For You - According to the video types that you watch frequently, TikTok will recommend some videos that you may like with its powerful algorithm. These videos will be listed in For You section.

5.4 Record and Create Your Own TikTok Video

Knowing the basic features of TikTok, now you can start creating your TikTok video for sharing to the public!

TikTok has made everything to be simple. Just by pressing the plus sign in the middle of the bottom navigation bar, it will allow you to create a video immediate. For the first time you try to record a video, enable TikTok to access both your camera and microphone. After entering the shooting page, you can start creating your own amazing video clip.



Video shooting button - The red video shooting button is set in the middle. Just by long pressing it, the video will be shot immediately. You can choose to shoot a video for up to 15s or 60s duration according to your need.
Effects - On the left side of the recording button, you can go to Effects section and apply the funny effect to your video in no time.
Upload - Instead of shooting a brand-new video, you are allowed to select an existed video from your device album and edit it with TikTok's provided functions for posting in the platform.
Sounds - On the top middle of the interface, by clicking Sounds and you can apply some provided sound effects to your video clip.
Editing bar - On the right side of the screen, TikTok provides a helpful toolkit to allow users to edit the video clip simply and professionally. Editing tools include Flip, Speed, Filters, Beautify, Timer, and Flash. Accordingly, you can apply the appropriate tool to edit your video clip very easily.

5.5 Follow the Trend - Music, Hashtags, and Challenges

By following the fashionable trend, TikTok will always update its database with some latest music materials. You can apply them to create your own video clips.

Also, there will be many popular hashtags you can tag in your video clips for making your videos to be viewed by more people.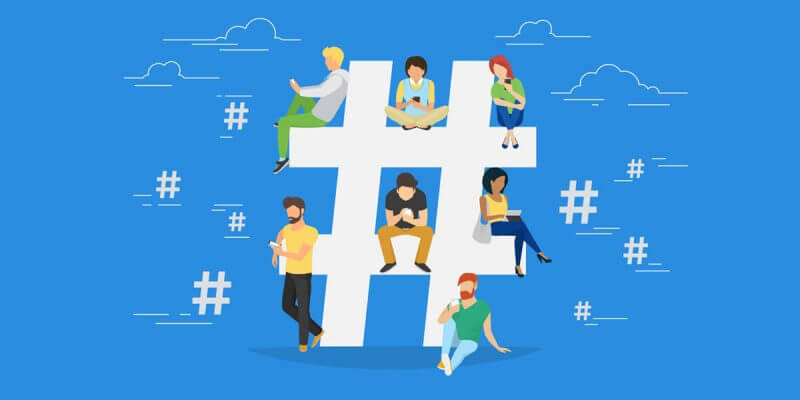 Sometimes there are also TikTok challenges held by some organizations, individuals, or companies. You can also participate in these challenges to follow up the trend and interact with other people from all over the world!
6. More Tutorials on Using TikTok
Here are more tutorials that can guide you through how to use TikTok in depth. Grasp them and start your video streaming/creating trip in TikTok now!

How to Add Effects to Video Clip

Step 1. Hit the plus button in the middle of the navigation bar to start recording a video.
Step 2. In the bottom left corner of the shooting page, you can find the "Effects" option.
Step 3. Click into "Effects" and apply the one you like to your video clip.


How to Save A Draft Before Publishing the Video

Step 1. Click the plus icon to create your video clip for sharing on TikTok.
Step 2. When the recording is done, proceed the next step by tapping the "Next" button.
Step 3. On the video publishing window, tab "Drafts" and the video clip will be save as a draft. Next time you can reopen it for editing.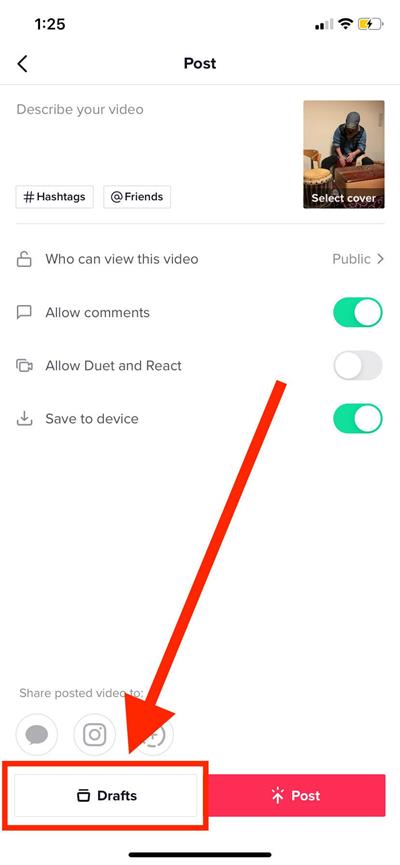 How to Show Less Videos in For You

When you consider that TikTok pushes some videos which are not your type of tea to you, you can dislike the video for showing your preferences.

Step 1. Navigate to For You section and browse the video clips recommended by TikTok.
Step 2. When you discover the video clip that you don't like, long press it.
Step 3. Select menu and then find the "Not Interested" option to dislike the video.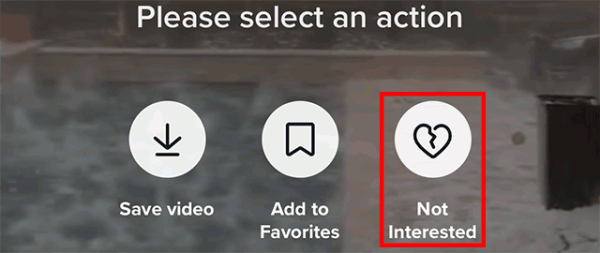 How to Change Your Video to Be Private

Before Uploading

Step 1. When you have created and edited video, go to the video post page.
Step 2. Tab "Who Can View This Video" option.
Step 3. Select "Private" and your video clip will be uploaded without noticing by others.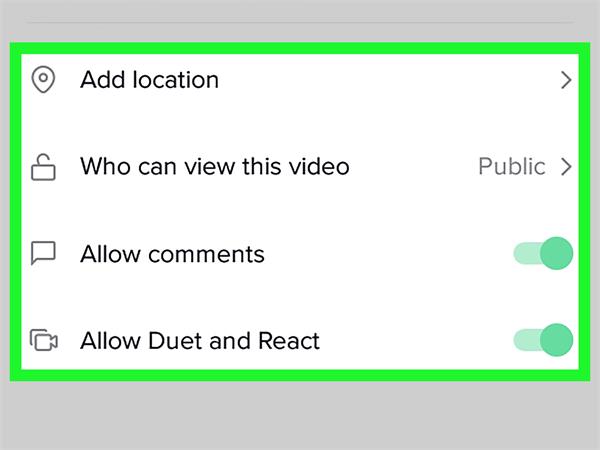 After Uploaded

Step 1. If you have posted the video and want to change it from a public video to a private one, you should tab the Share icon on the video streaming page and go to "Privacy Settings".
Step 2. You will find "Who Can View This Video" option here too. Tab it.
Step 3. From the list, choose "Private" and the video will be switch to a private condition immediately.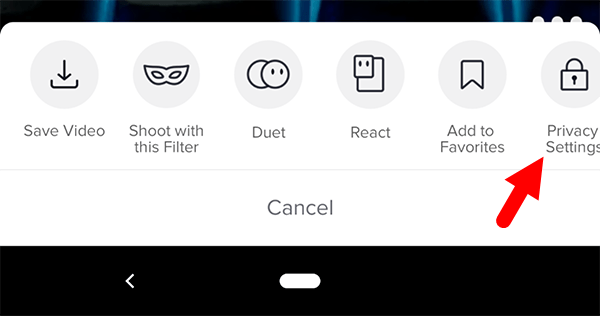 How to Set A Video Cover

Step 1. When you come to the video posting page, you can select a customized cover for your video.
Step 2. Directly tap "Select Cover" on the thumbnail of the video.
Step 3. Select the cover and adjust it according to your preferences.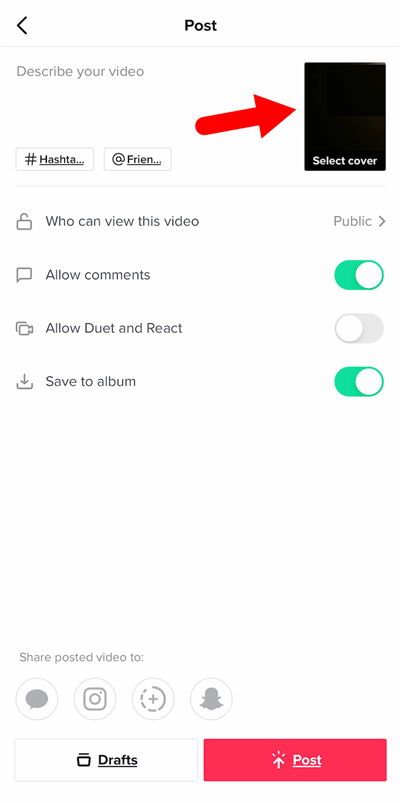 Where Can I Delete the Video

Step 1. Go to the video you want to delete.
Step 2. Tab the share icon.
Step 3. Directly hit the "Delete" button and the video will be deleted easily.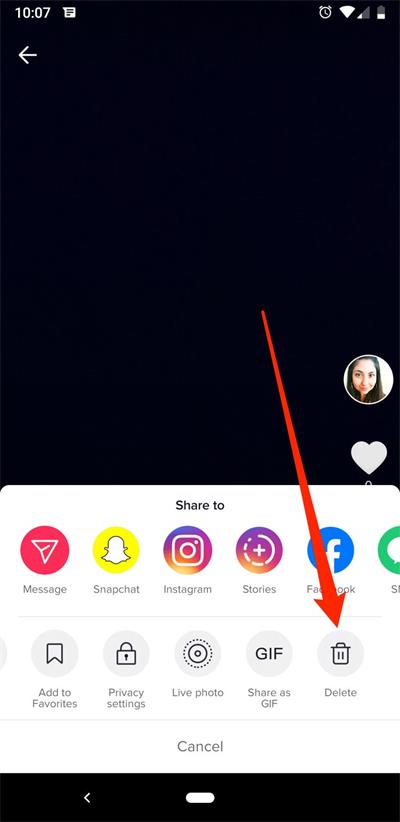 7. Most Popular TikTok Songs

To attract users, TikTok has provided many popular songs, which can always make them the trends in a global range. This year in 2020, there are also many excellent TikTok songs get popular. This part, you can grasp some of them and also a way to download the playlist for offline playback.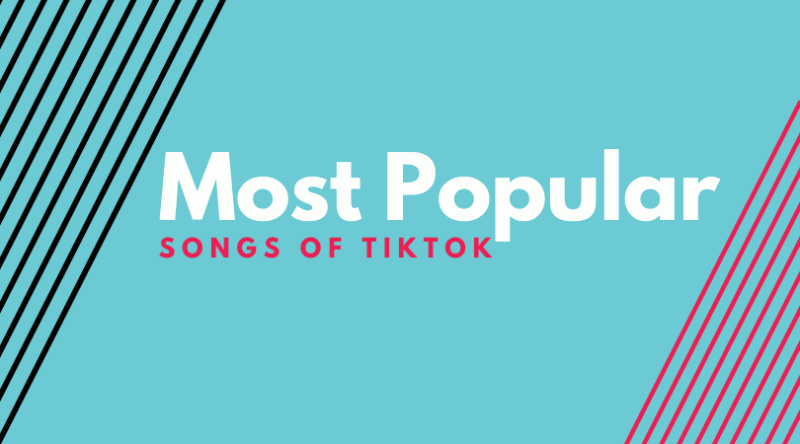 7.1 TikTok Songs 2020

The popular TikTok songs ranking list of 2020 is provided here.

1. Powfu - death bed (coffee for your head) ft. beabadoobee
2. Jason Derulo - SAVAGE LOVE (Prod. Jawsh 685)
3. Dua Lipa - Break My Heart
4. Yungeen Ace - Don Dada
5. Doja Cat - Boss B*tch (from Birds of Prey: The Album)
6. Melanie Martinez - Play Date
7. Lil Wayne - I Don't Sleep
8. Sub Urban - Freak (feat. REI AMI)
9. StaySolidRocky - Party Girl
10. Tyla Yaweh - Tommy Lee. ft. Post Malone
11. BENEE - Supalonely ft. Gus Dapperton
12. YFN Lucci - Wet (She Got That...)
13. Conkarah - Banana (feat. Shaggy) (DJ Fle Remix)
14. DaBaby – ROCKSTAR FT RODDY RICCH
15. Benji Blue Bills - "G6 G6"
16. Puri x Jhorrmountain x Adje - Co?o
17. Ir Sais - Dream Girl (Remix)
18. J.Howell- My Everything
19. Doja Cat - Like That ft. Gucci Mane
20. Megan Thee Stallion - Savage
21. Doja Cat - Say So
22. NLE Choppa - Walk Em Down feat. Roddy Ricch
23. KRYPTO9095 FT. D3MSTREET WOAH
24. Surfaces - Sunday Best
25. Cookiee Kawaii - Vibe | if i throw it back is it fast enough
26. DripReport - Skechers Prod. OUHBOY
27. Don Toliver - After Party
28. Drake - Toosie Slide
29. jxdn - Angels & Demons
30. Melanie Martinez // soap

Full TikTok Songs Playlist of 2020 (Top 50) is provided here:
https://www.youtube.com/playlist?list=PLSR9lWowvoE3A9i4JVVHtQFjlJt0_LItG
7.2 How to Download TikTok Songs Playlists for Offline Playback?

If you like TikTok songs, I would like to recommend you a simple way to download the whole TikTok songs playlist for offline playback.

VideoHunter is a brilliant video downloader that can help your save TikTok songs playlist effortlessly. Grasp some of its highlighted features here:
Allow to download online videos from 1,000+ sites such as YouTube, Facebook, Twitter, TED, SoundCloud, Dailymotion, etc.;
Support high output definitions, including 1080p, 4K, and 8K;
Support highest audio quality 320kbps;
Offer 6x faster converting and downloading speed;
Offer an extra built-in converter (currently on Mac);
Provide YouTube playlist download function (currently on Mac);
Enable batch download.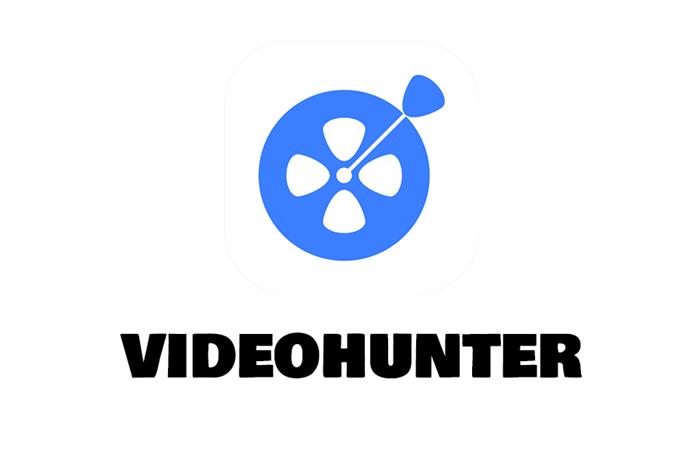 Download VideoHunter immediately:

Download for Windows
Download for Mac

Currently, the YouTube playlist feature is only available on VideoHunter Mac. So for Windows users, you could only download the singles one-by-one.
Here is the simple tutorial on how to download TikTok song playlist via VideoHunter.

Step 1. Copy the provided TikTok song playlist (you can also select for other TikTok playlists on YouTube) above, and lunch VideoHunter on Mac.

Step 2. Click into the main feed of VideoHunter, and paste the playlist URL to the downloading bar. Then, click "Analyze".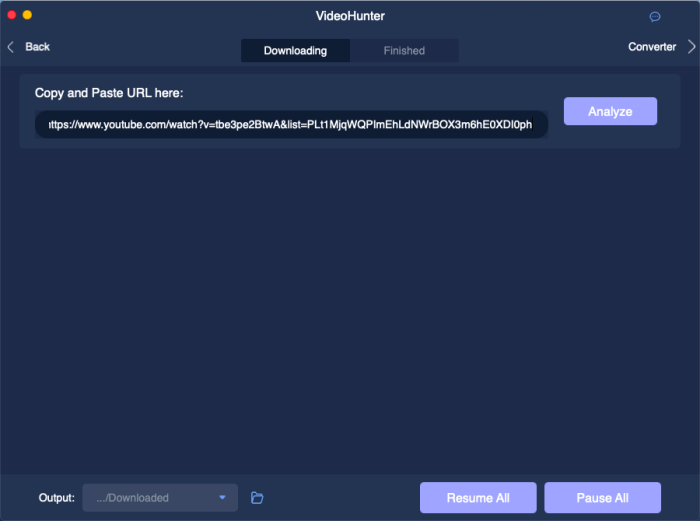 Step 3. When a notification pops up, asking you to download a single video clip or the playlist, select "Download Playlist".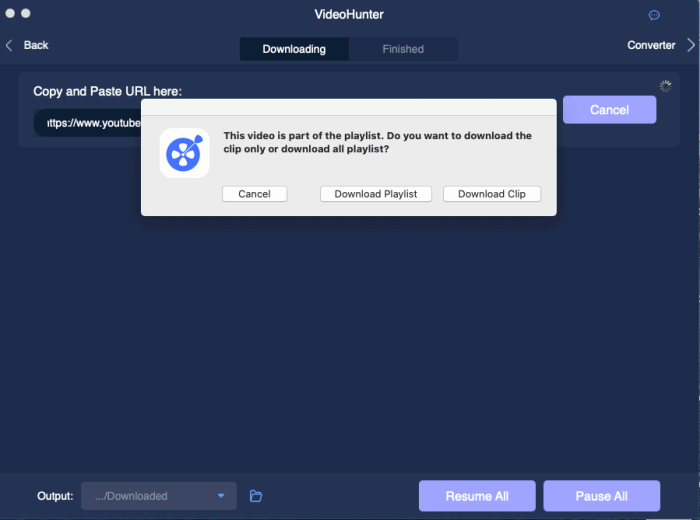 Step 4. Choose "Video" or "Audio" in the top left corner, then, tick the TikTok songs you need to save. Also, select an output quality for them in the bottom left corner of this window.

Step 5. Finally, click the "Download" button and all the TikTok songs will be added to the downloading list immediately.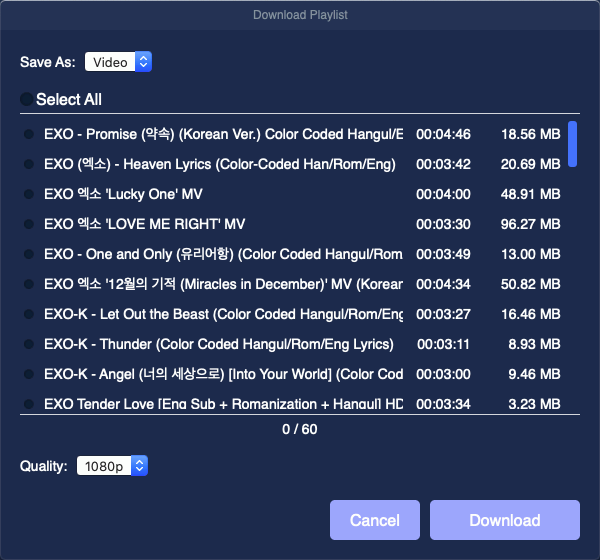 8. FAQs of TikTok Account Seetings
Q. Is TikTok Free to Download?
Yes. TikTok app is 100% free for users to download. No charge or cost. You can easily enjoy TikTok music video app for free.

Q. Is TikTok Available on PC?
TikTok app is available to download on Android 4.0 or later and iOS 9.0 or later. Unfortunately, TikTok app does not offer a desktop version of TikTok right now. However, you can still access TikTok on social platforms like YouTube, Twitter, Facebook, Instagram and so on, because users would like to share or upload their TikTok video clips on social media.


Q. Is TikTok App Safe?
Of course, yes. TikTok app aims to offer a platform for users to easily create, edit, share and enjoy video clips with friends or others from all over the world. It's supported to download on Google Play for Android, App Store for iPhone/iPad. Therefore, there is no doubt that it's absolutely safe to use.

Q. Can I Change my TikTok ID?

Yes. A TikTok ID can be changed once a month. Moreover, TikTok should be less than 16 characters, only containing letters, numbers, underscores, and periods. Please remember that once you've changed it, you are not allowed to change again within 30 days.
Directly tap avatar or "Edit Profile" to move to the Profile page.
Change your TikTok ID.
Then, tap the "Save" button on the upper right corner to save the change.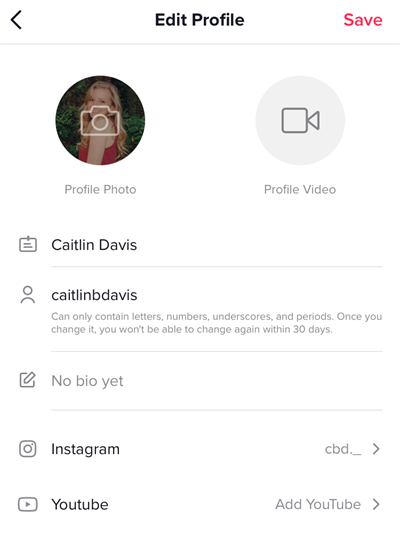 Q. When I don't this Account Anymore, Aan I Delete My Account?

Of course, yes. If you want to delete your TikTok account, just a few steps are needed.
Step 1. Navigate to "Profile" in TikTok.
Step 2. Go to "Settings", then, "Manage My Account" > "Delete Account".
Step 3. Follow the instruction to delete your TikTok account.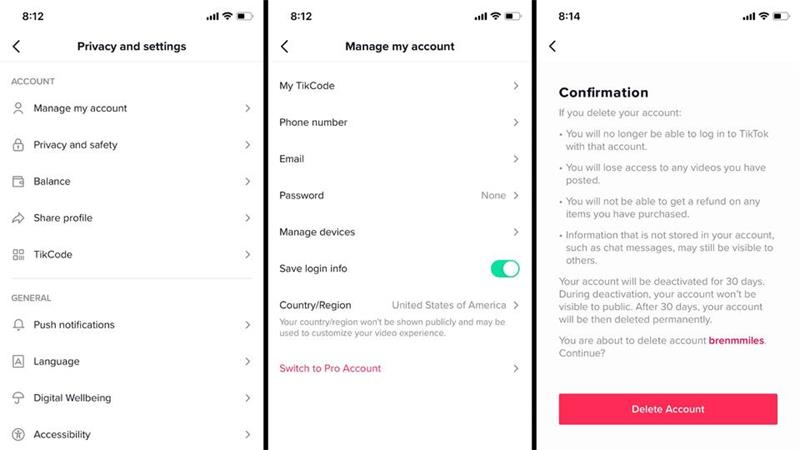 Q. How can I Clear Cache on TikTok APK?

Step 1. Go to "Profile".
Step 2. Tap "Settings" option in the top right of the screen.
Step 3. Select "Clear Cache" option.


Q. How to Add A YouTube Channel

Step 1. Navigate to "Profile" section.
Step 2. Click "Edit Profile".
Step 3. Select "Add YouTube" and add your YouTube channel to TikTok immediately.
Q. How to Add Instagram ID

Step 1. Navigate to "Profile" section.
Step 2. Click "Edit Profile".
Step 3. Select "Add Instagram" for adding your Instagram ID to TikTok immediately.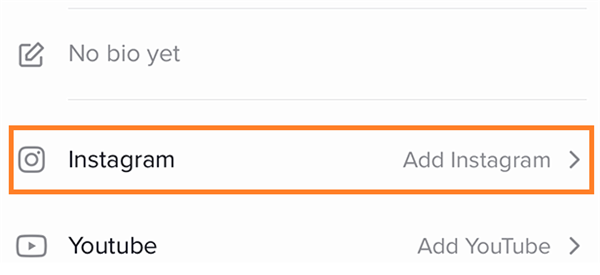 10. User Reviews
"It's very cool to make a video with TikTok. It's awesome! Very easy to use. Because it's only 15 seconds available, it will not cost you much time to make a video clip. I will share it with my friends definitely."
-- Alexander Lee
"TikTok must be the best video clip maker ever! It's so amazing! It will be my favorite app in 2018!"
-- Jame Park
"It's hard to believe that all services on TikTok are totally free to use. Users can simply create their 15-second video clips. My favorite part is the massive music library. I can add suitable background music to perfect my video. It's awesome!"
-- Chen Pang